About Us
Welcome to Mockers
At Mockers, we are committed to making education accessible and effective for everyone. Our platform is dedicated to empowering learners to excel in their educational journey through comprehensive mock tests and valuable resources. Whether you're a student preparing for exams or an individual seeking to expand your knowledge, we're here to support you every step of the way.
Our Mission
Our mission is to provide a free and user-friendly platform where learners of all ages can access high-quality mock tests to enhance their learning experience. We aim to foster a community of motivated learners who are driven to achieve their academic goals through continuous practice, self-assessment, and improvement.
What We Offer
Free Mock Tests: Our extensive collection of free mock tests covers a wide range of subjects and exams. Whether you're preparing for competitive exams, school tests, or simply want to challenge yourself, you'll find a variety of mock tests tailored to your needs.
Comprehensive Resources: In addition to mock tests, we offer a repository of educational resources, study guides, and tips to help you strengthen your skills and knowledge in various subjects.
User-Friendly Interface: We understand that learning can be overwhelming at times. That's why our website is designed to be intuitive and easy to navigate, ensuring a seamless experience for learners of all levels.
Join Our Community
We invite you to join our ever-growing community of learners. Whether you're a student, professional, or lifelong learner, Mockers provides a platform where you can take charge of your education and strive for excellence.
Thank you for choosing Mockers. We're excited to embark on this learning journey with you!
If you have any questions, suggestions, or feedback, please don't hesitate to contact us. We're here to help you succeed.
Warm regards, The Mockers Team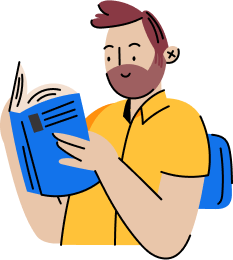 Our Values
Mockers offers Mock test and test series for every competitive exam in India.
Accessibility

Equitable learning opportunities for all.

Empowerment

Empowering students with knowledge.

Quality

Providing top-notch educational resources.

Innovation

Embracing technology for better learning.

Inclusivity

Welcoming diverse learners and needs.

Community

Fostering a supportive learning environment.

Accountability

Taking responsibility for students' success.

Integrity

Upholding honesty and ethics in education.